SECTORS :
FOOD & ENTERTAINMENT
Üründül Group is one of the main investors to TAB GIDA, the owner of Burger King Turkey, Sbarro Turkey,
Arby's Turkey and Popeye's Turkey.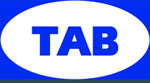 web sitesi:
www.tabgida.com.tr
FOOD
One year after its establishment in 1994, the company acquired franchise rights for Turkey.

Today, TAB Gıda operates over 500 restaurants, including 350 Burger King restaurants, in Turkey under the main franchise for Burger King, Popeyes, Sbarro and Arbys, providing services in 53 of the 81 cities in Turkey.

TAB Gıda was chosen for many awards, including a large number of "franchise of the year" and "food quality awards".

The companies were vertically integrated with Fasdat, Ekmek and Reklam ÜSTÜ.
ENTERTAINMENT
In addition, the FAMECITY and KINGPIN businesses, located inside the İzmir Hilton Hotel and being among Turkey's largest entertainment centers are also owned by Üründül Group.

The business, adopting the idea of offering free, pleasant and valuable time with high standards introduced to the understanding of sports and entertainment and aiming to become a quality life center, also put Turkey's largest child entertainment area into service in addition to bowling and billiards game machines.